TEACHERS PROGRAMS
Development workshops focused on empowering the teachers to implement new approach and methodologies in the classroom & beyond. A categorised approach is simply the excellence which Inspiring Minds has acquired over the period of time with it's finest resources.

STUDENTS PROGRAMS
Development workshops focused on empowering the educators to implement new approach and methodologies in the classroom & beyond. A categorized approach is simply the excellence which Inspiring Minds has acquired over the period of time with it's finest resources.

CAREER GUIDANCE PROGRAM
Since our inception, the most sought-after program amongst all modules thus crowned as "Flagship program". We strive to make students first aware of themselves by various interesting activities along with a realistic questionnaire.

CAREER COUNSELLING PROGRAM
A comprehensive programme offering multi-faceted psychometric analysis resulting in career choices matching to the person's attributes. One to One counseling session with psychologists for the students and parents followed up by extensive guidance on career exploration.

PSYCHOMETRIC ASSESSMENT
With the combination of scientific mechanism and technological advancement, we offer psychometric assessment tools for all CBSE institutions to get deep insights on manpower development shortcomings and regulation of professional standards.
In short interval, we have marked our presence in almost every corner of the nation
Our Journey
Four years ago, we started assisting educational institutions by providing ways (METHODS) and means (RESOURCES) to hone their skills that would enable them to reach their true potential (VISION).

Human Development
Inspiring Minds is one of the leading Human development and Training organizations in Delhi. Our vision is to be recognized as a valued support service partner for individuals as well as for the institutions.

Young Turks and Veterans
We are passionate experts in Training, Psychology, Technology, and Academics. At Inspiring Minds, we believe in analyzing challenges and become the change agent for our valued clients by providing impeccable and customized solutions.
We would like to express our sincere thanks and appreciation for the workshop that you have conducted in our college with students of B.El.Ed. Your engagement with them was meaningful and enriching. They were encouraged to revisit some of their stereotypes and beliefs about classroom practices. Your practical approach to handling everyday classroom issues will be helpful in bridging the gap between praxis and rhetoric. We look forward to continued association with Inspiring Minds.

Dr. Gagandeep Bajaj
Head of Department of Education – Shyama Prasad Mukherjee college, Delhi University
They have conducted the program in very efficient and enriching manner. Teachers enjoyed the wonderful interactive session with great enthusiasm. We wish to organise more such workshops in future. I extend my gratitude to INSPIRING MINDS for his willingness to come down to Port Blair, Andaman Nicobar Islands for conducting the workshop.

Anita Devi
Principal – Navy Children School, Port Blair
The workshop was conducted in an excellent manner and it was appreciated by one and all. We wish them great success in life.

Lt. Col. VKS Rawat
Principal – Sainik School, Kunjpura, Karnal
It gives me immense pleasure to state that the workshop session conducted by Mr. Gulshan Memoria was highly informative , inspiring and capacity building. Practical solutions to our day to day problems were provided. The teachers felt wiser before leaving the hall. Looking forward to have more such sessions.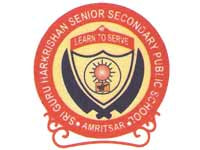 Amarjeet Kaur
Principal – Sri Guru Harkishan Sr. Sec. public School
Mr. Gulshan Memoria & Mr. Samar Nishcal from Inspiring Minds have successfully conducted two days workshop for students on the following topics, Bullying & conflict management , Aggression management & Emotional Intelligence and Career Guidance . The workshop was informative and useful for students . I wish them all the best for their good work.

Sanjay Kumar Mishra
Principal- Army Public School, Dagshai
The management appreciated the facilitation and training content for students and wishes success for future endeavors.
Smita Harwalkar
Principal – Aditya Birla Public School, Jodhpur
The Teacher module "Know Your Learner" and "Every Idea Matters" was highly effective in inculcating the spirit of giving personal attention to each child, considering each child as a special one and leaving no stone unturned to nurture the child's personality making him/her a perfect human Being. The presentations were well planned, interesting, highly innovative and informative.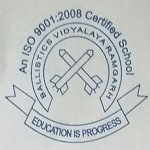 Harvinder Batra
Principal – Ballistics Vidyalaya, Panchkula
First Aid & Emergency Response" for Teachers was aimed to equip the teachers to prepare themselves to meet any casualty in an emergency case in the school. The training proved to be useful for the teachers as they were trained to offer First Aid to the students in times of need. I wish Inspiring Minds and its personnel, the best of luck for its future endeavors.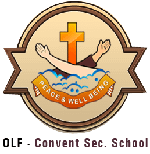 Sr. Zita Cutinha
Principal – Our Lady of Fatima School, Gurgaon
Looking for some inspiring reads, check out our blogs