In today's world, students have access to the vast information in hand but they still don't know what to check and what not. A teacher knows the importance of content in the classroom and he/she always strive to bring new or never heard before findings or information to his/her students. Do you wish to make your lesson more interactive and inviting for all? We have the right tool to fit in your lesson plan easily. Curiosity is an android application meant for avid readers or content enthusiasts who gets pleasure in reading fascination information or wish to impress someone with their topic awareness. It is helpful for both the teachers and the students and provide a fresh perspective to day to day learning.
Age appropriateness
It is for 5th graders and above because some articles require subject-specific competency.
Subjects offered
The variety of subjects it offers, I'm sure your whole family would find it resourceful if this app is even installed in one of the mobile phones.
Doesn't matter if u like literature or not, maybe your sister is a literature lover or science geek so this app will help you to satiate your hunger for different and well-structured article for any hopeful use.
Learning and happiness both can be shared now. From literature, sciences and business you can get everything.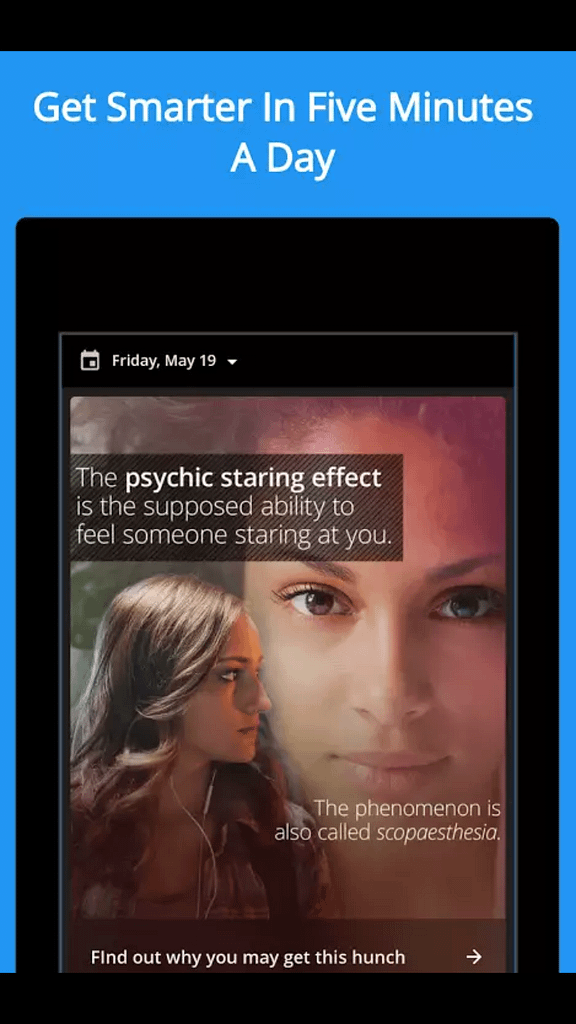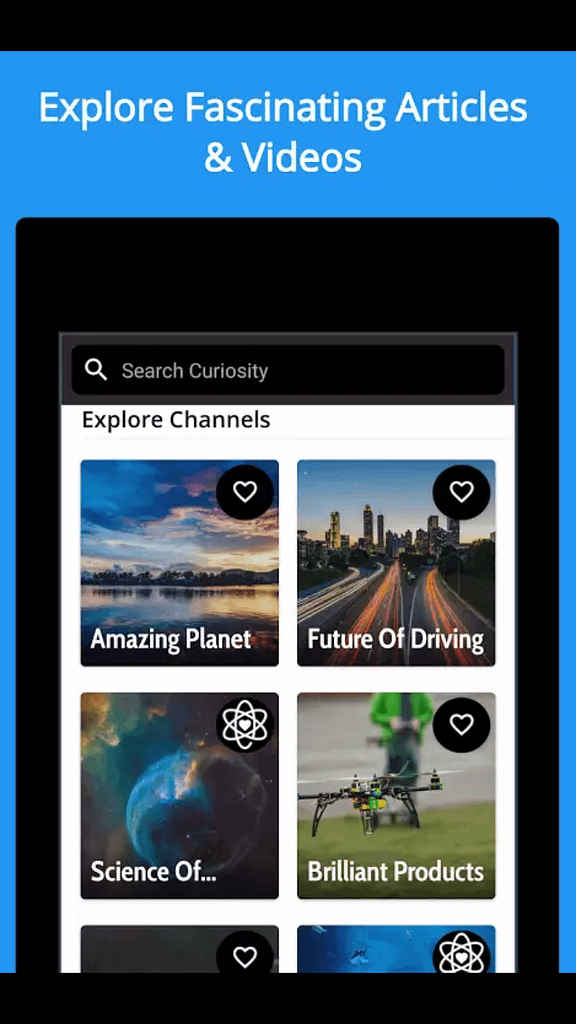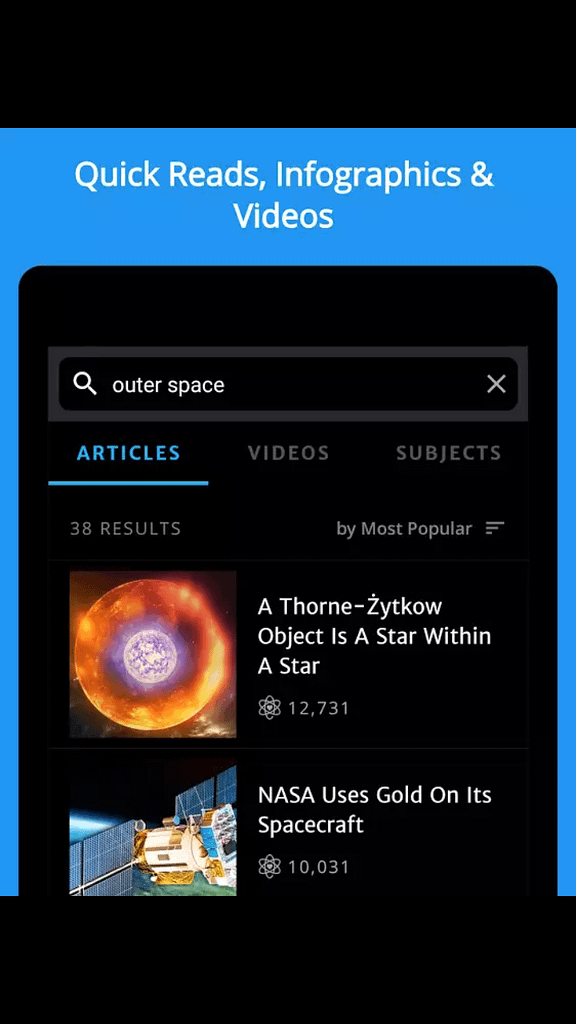 POSITIVE POINTS
What fun it can be if articles can be shared just by a click or touch. You can create a book/interest club with you friends. Impress them with your knowledge and keep everyone's on their toes for any upcoming assignments or quiz.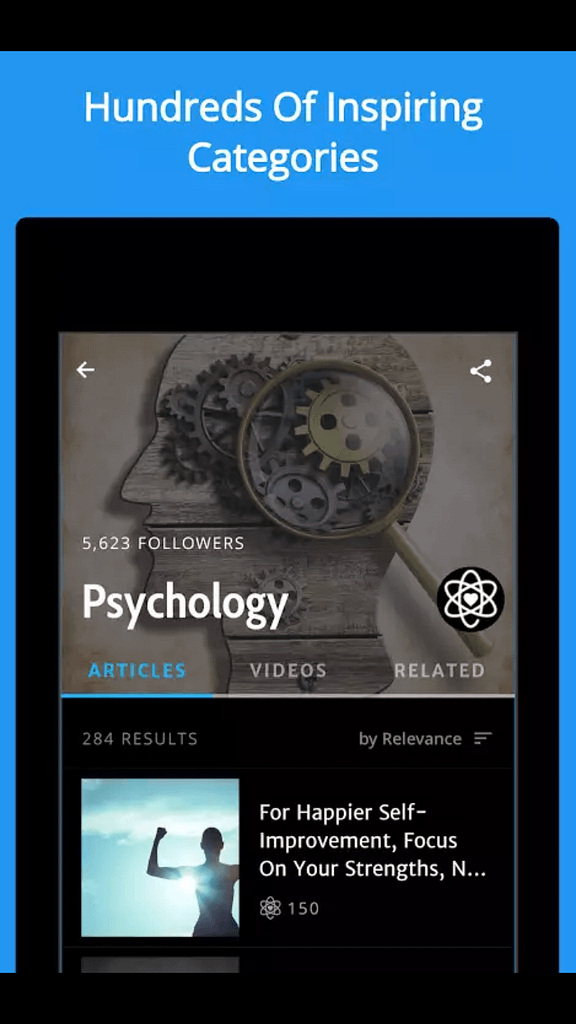 If you think this is too much, what if I tell you it has some experimental features that means you can get the night mode on and it also has text-to-speech engines which you can use.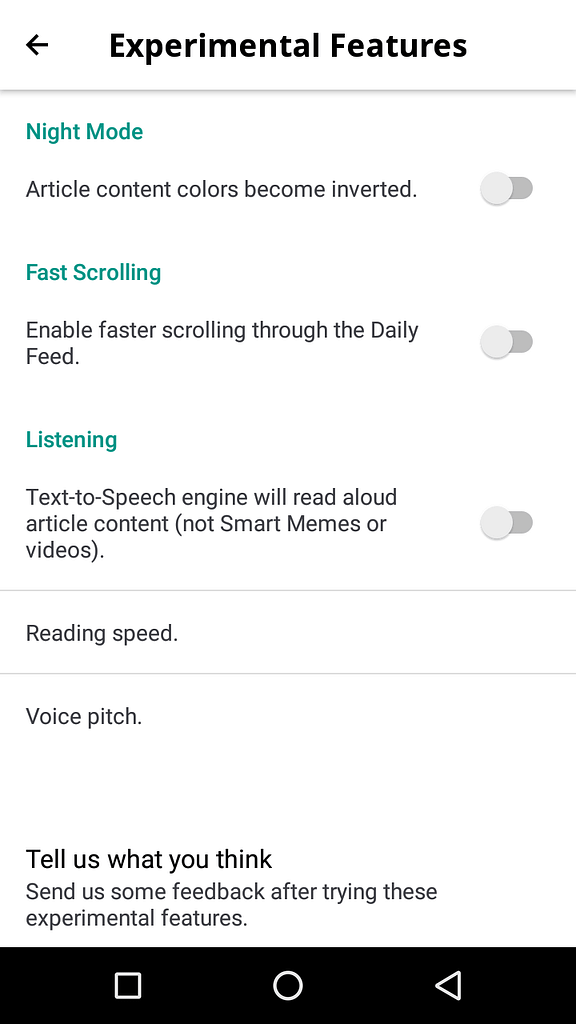 There is no need to go and browse through topics, because you will get notified about editor's choice articles every day.
You can swipe your articles from left to right, the snappy switch between the articles makes it too quick to handle with the older version.
You can save your favorite articles by just hitting the heart.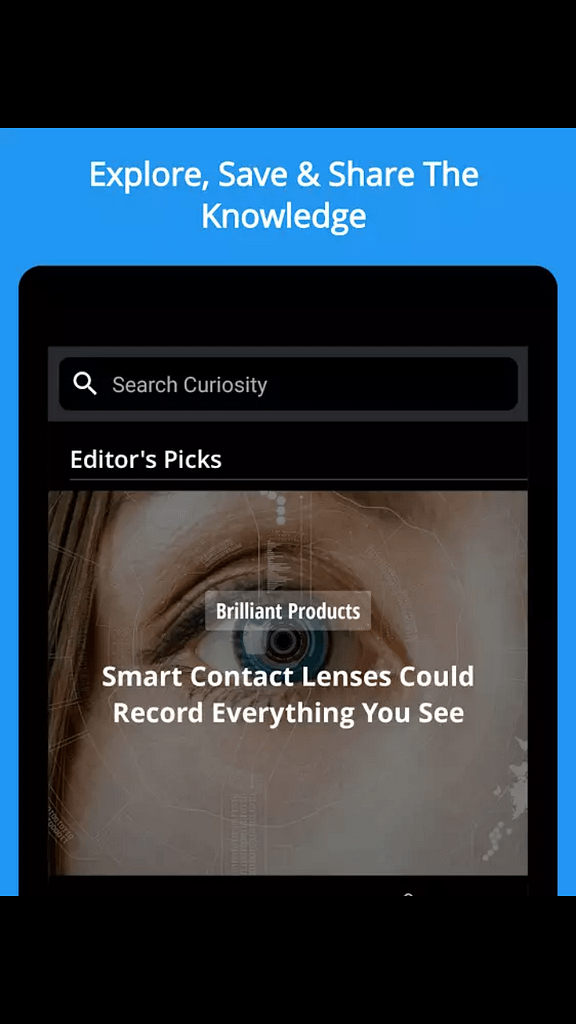 Limitations
You will have to really search for "search task bar", it's not that easily available (but that doesn't mean it isn't there).
Go to "settings" F "more on curiosity" and then you will find a tiny search bar on the top.
Paid version
No Paid version. All content is free of cost J
Category
Education
Offline/online
It requires high speed network connection.
Individual /group
Enjoy it all alone but don't forget to show off your learning to friends. Become the popular geek.
Web version
You have options of visit their website if you don't wish to download the app. The link to the website is: https://curiosity.com/
For more functionality like page reading, favourite or bookmark keeping, we encourage you to download the app from playstore: https://play.google.com/store/apps/details?id=com.curiosity.dailycuriosity&hl=en