Every teacher wants to encourage their student's good behavior but at the same time don't want them to become greedy. Always they want to appreciate students for the good deed they do, but fear that they will do that only in order to get some materialistic prize or candies etc. As, a teacher it doesn't even feel morally good to entice students to do good deeds in order to get such rewards. So, as a solution to this problem, here are few ways in which you can maintain your morals while reinforcing good behavior. Here we GO!!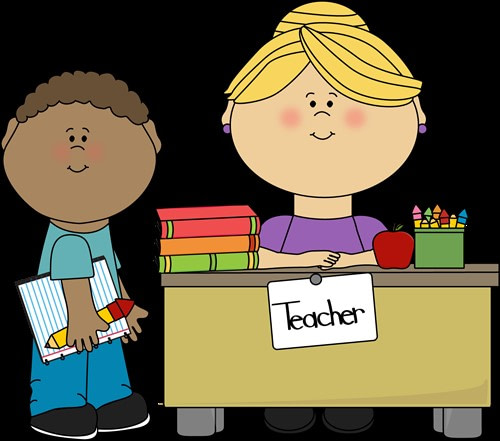 PRIDE BUTTONS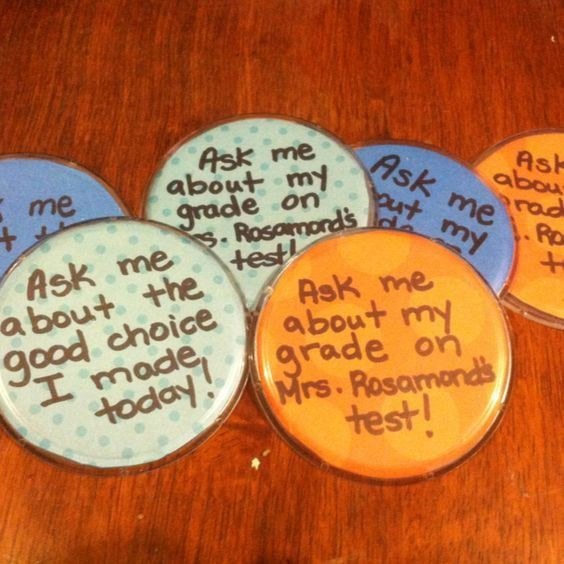 Make a 'Ask me' buttons whenever a student does a good work or helped someone mentioning that thing on it. Student can roam around with that button with pride and will feel praised, while other students will be motivated as well to get one for themselves.
COLORFUL POM-POMS
Whenever a student does a kind act, help someone or initiate a service, he/she gets a colorful pom-pom (warm fuzzy) with a note, which they will put in their jar. When the student's jar is full, he/she will get applause from the whole class, and will empty the jar into the class's basket. When the whole class basket gets full, all students celebrate together.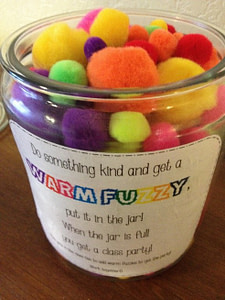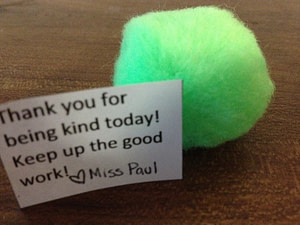 SNAP ME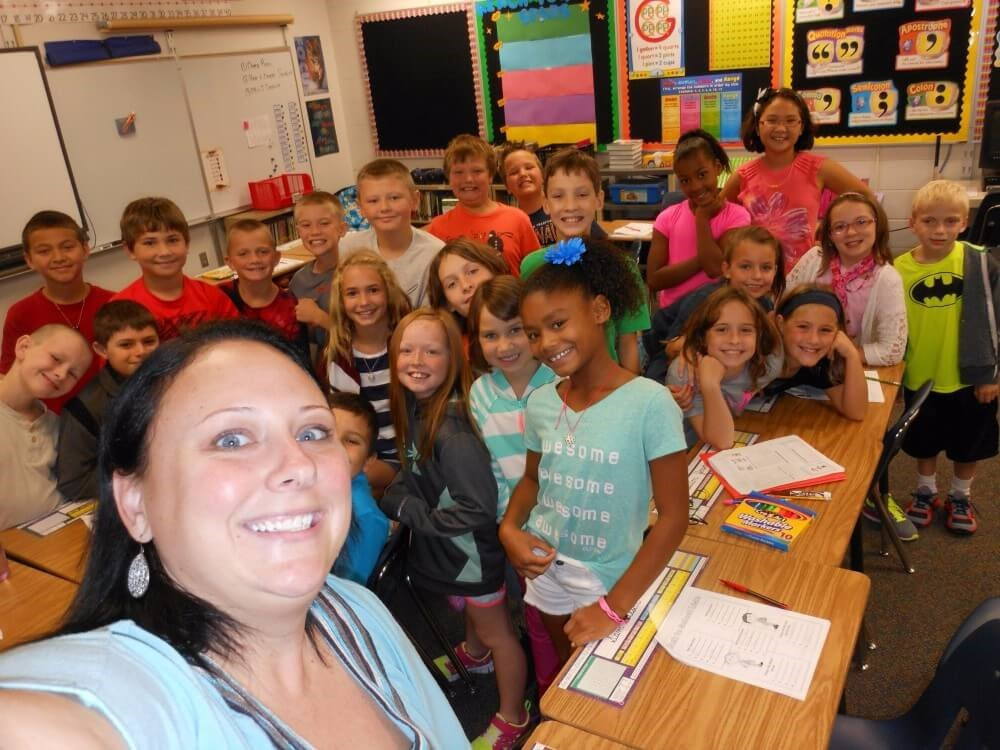 As technology is advancing, most of the teachers have or can have WhatsApp access to students' parents. So, whenever a student perform excellent or does an appreciable task, teacher can snap a picture with the student and sent it to his/her parents telling how the student made them proud.
BRAG TAGS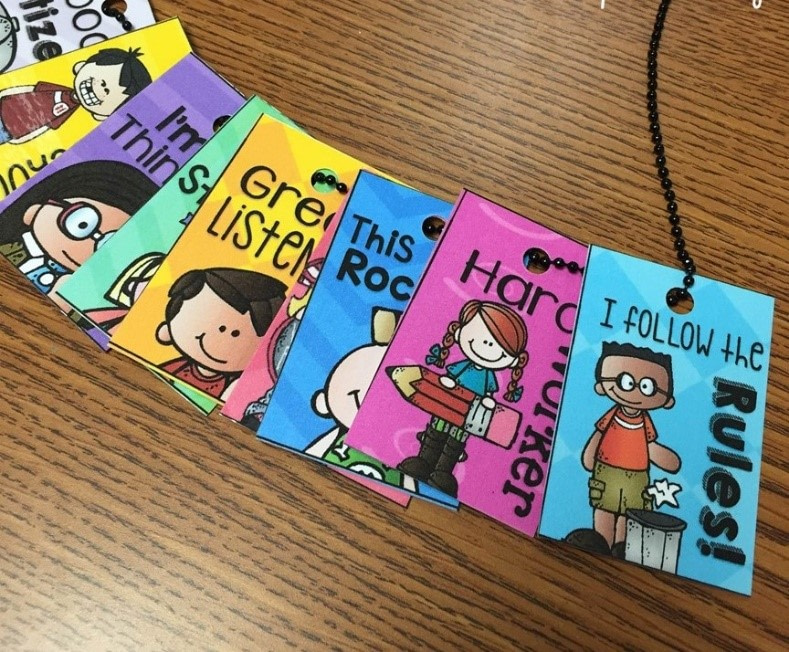 These tags are extremely motivating and encourage students to keep up with the good behavior. They say a good behavior has shown over a certain period of time, motivates them to continue to and other to get it. They are little tags that students earn for making good choices, working hard, setting a good example, demonstrating a positive attitude, and so on.
HIGH FIVES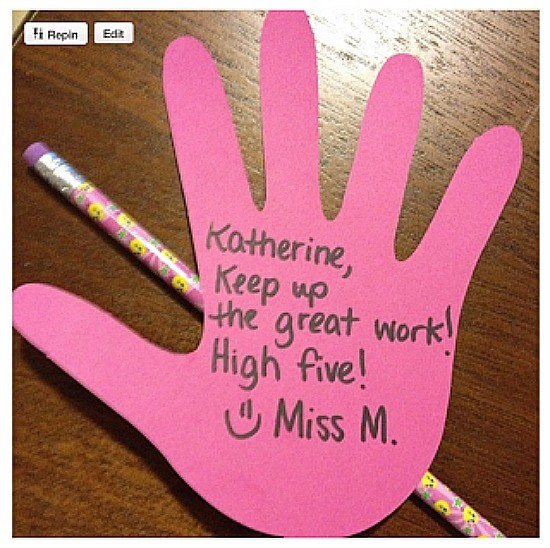 Whenever you catch a student doing a good deed or follow rules or being kind, you give them a high five appreciating it loud what they said. You can then give out a hand cut out with a message saying that you're proud of what they did.
As important as it is to encourage students to show good behavior and be kind, so is to make them do it selflessly as a habit and not out of greed. Understanding that that helping each other is a human duty and needed to spread harmony in this world, is the basic duty of every teacher.
Wishing you a great success to all the teachers and aspire one!!